Custom Engagement Rings & Wedding Bands
Custom bridal jewelry for a love like no other.
Creating a custom engagement ring in Kansas City is easy & fun with Kroman Custom Jewelry. Don't pick a mass-produced ring off the shelf. Put your own touch on the design and make your engagement ring something truly personal and special. Collaborate one-on-one with Josh Kroman to create a custom engagement ring that is like no other, for a love like no other. Without the huge overhead costs of a traditional jewelry store, we are able to pass savings on to you, giving you a better engagement ring for your budget.
Schedule your appointment now
.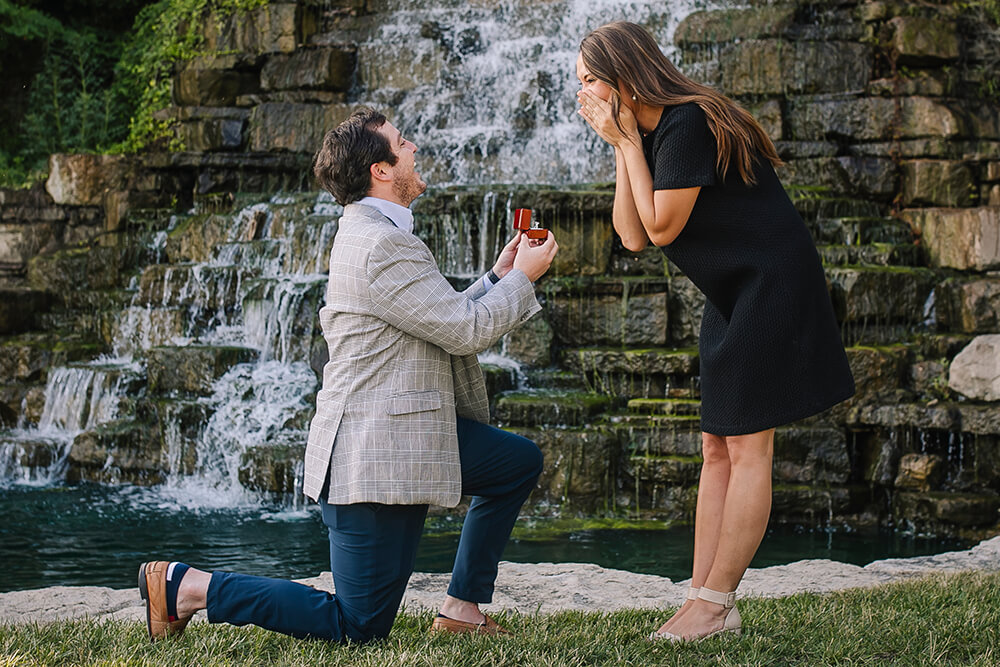 Our custom design process is the perfect way to create a wedding band that best matches her engagement ring. Crafted in platinum, white gold, yellow gold or rose gold, the only limit is your imagination! Create a one-of-a-kind wedding band that she will be proud to wear every day for the rest of her life.
Get started now
.
A man's wedding ring should be a reflection of his individuality and personality. Together we can create a wedding ring that he will be proud to wear every day. Whether it's a timeless classic like the simple gold wedding band, or an exotic material like Meteorite, Mokume Gane or Damascus steel, our custom men's wedding bands will always embody and reflect his image and personality. For a men's wedding band that is truly unique,
contact us now
.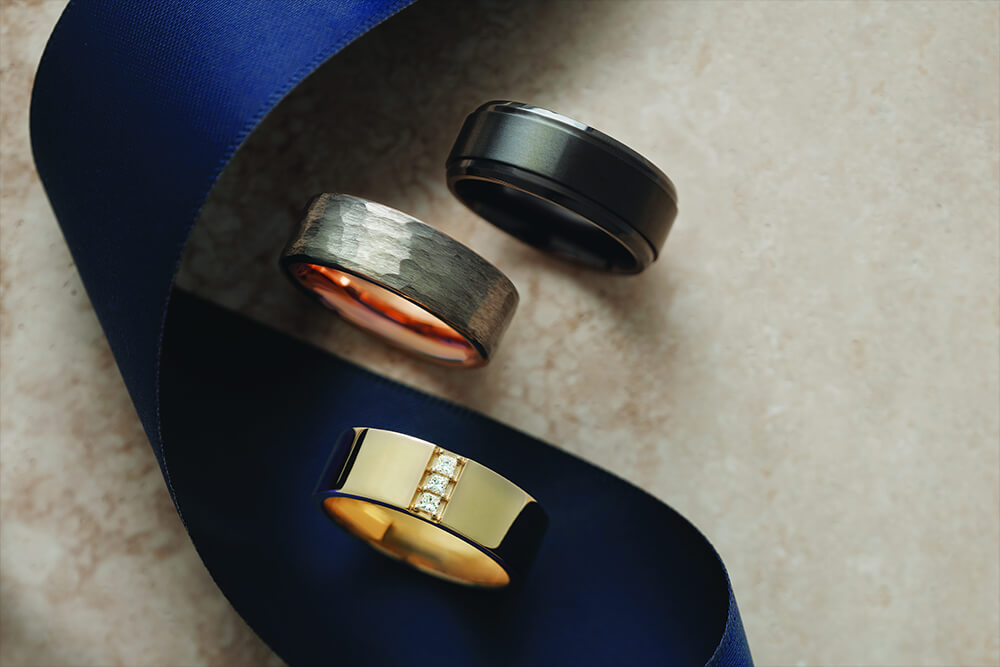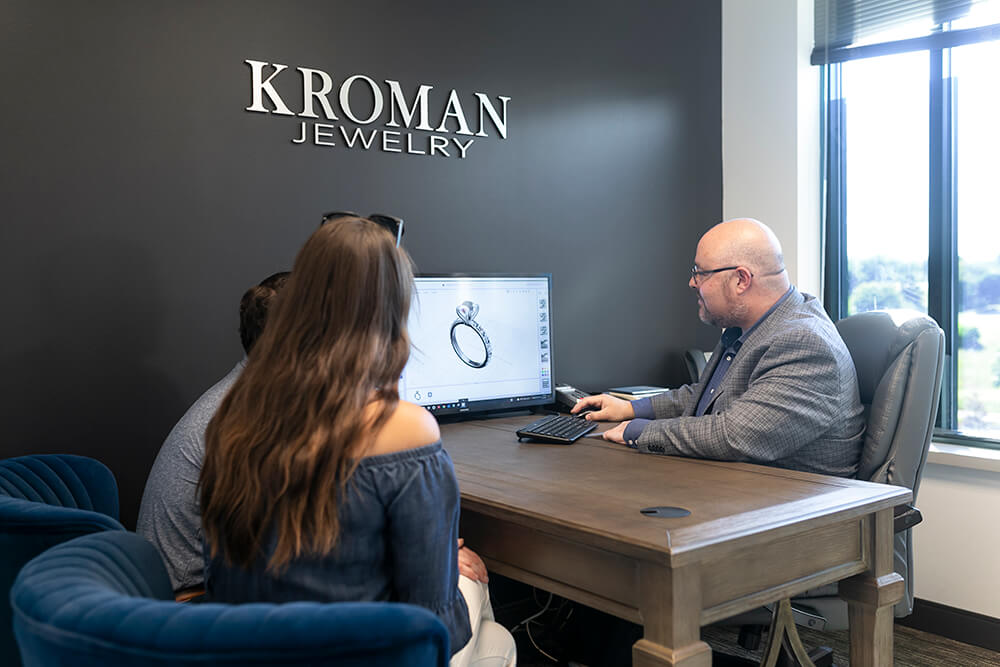 Kroman Custom Jewelry is your own Private Jeweler. Traditional jewelry stores waste a lot of money filling up their showcases with inventory that just sits there gathering dust. This puts the pushy sales staff under great pressure to sell that inventory to you quickly, even if it may not be the best jewelry for you. We are not a traditional jewelry store. As your private jeweler, you will collaborate one-on-one with Josh Kroman to create your custom jewelry in a fun and relaxed environment where only your needs matter. And without the huge overhead costs of a traditional jewelry store, you will get better jewelry for a better price.
The diamonds in your engagement ring and wedding band are gems that you will see and wear every day. It is very important to us that you absolutely love your diamond. Choosing the best diamond for you is a delicate balancing act between the various quality factors of a diamond and your budget. There are absolutely gorgeous diamonds available in every budget range. However, it takes skill, experience and talent to track down and find those rare diamonds among the thousands of unworthy options; It's like finding a needle in a haystack. It is important that you work with a trusted expert to help you get the highest quality diamonds possible for your budget. The best diamonds in Kansas City are available for you at Kroman Custom Jewelry.
After determining your needs, we will leverage our expertise and international network of diamond dealers to bring you a curated, hand-picked selection of exquisite gems to choose from. A small selection of 3-5 diamonds picked just for you, each of which would perfectly suit your budget. From that hand-picked selection you will choose the diamond that you love best. All diamonds are ethically sourced, ensuring diamonds are not sourced from conflict zones and that a portion of the economic benefits of diamond production remain with the local communities where the diamond is mined.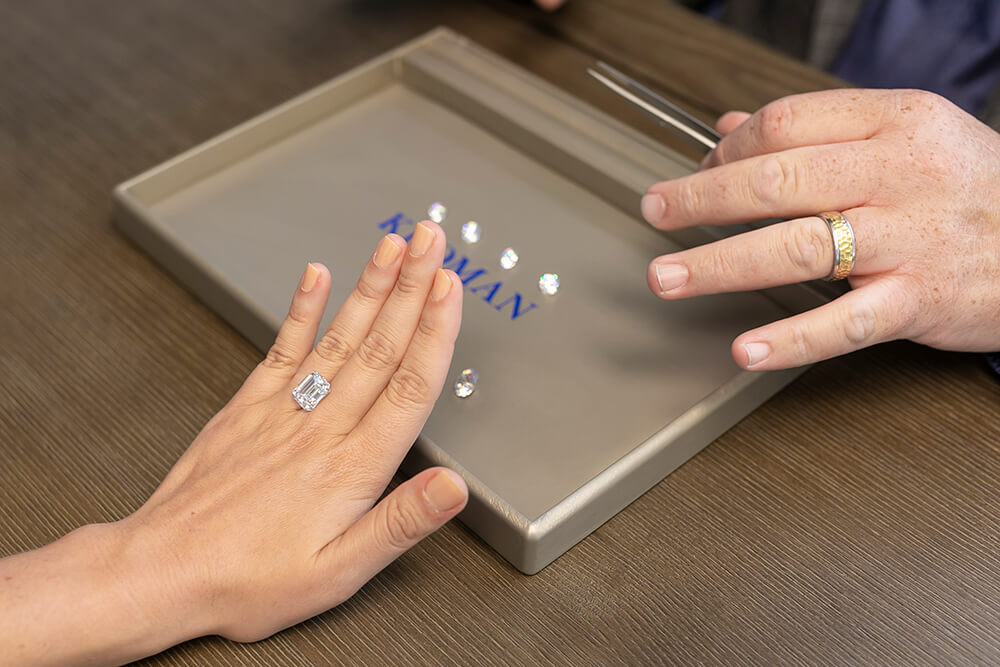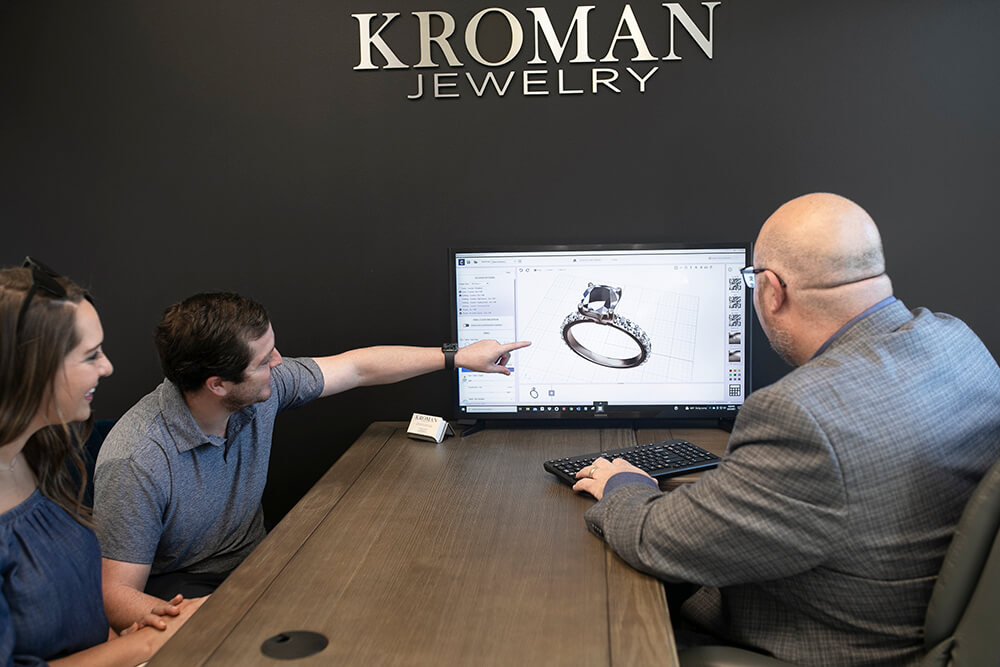 Buying your engagement ring or wedding band from Kroman Custom Jewelry in Kansas City is a private, personal, and fun experience. During our first meeting we will discuss your needs and budget. Not sure about the design? Don't worry, that is normal. After a brief discussion we can usually get a good idea of what you are looking for. Together we will start designing your custom engagement ring or wedding band. Next, we will complete a 3D model of your jewelry and discuss any changes you want to make to the design. We will also present your curated selection of diamonds and together choose your preferred gemstone. Finally, your custom engagement ring or wedding band will be handmade by our master jewelers and presented for you to cherish forever.