Diamonds are not only one of the most beautiful gems, but also one of the most significant purchases you will ever make. It is important to educate yourself on the sources, quality factors, and best practices when shopping for a diamond. Here is a step-by-step guide on how to buy a diamond.
Step 1: Learn about the 4 C's
The first step in buying a diamond is to understand the 4 C's: Carat weight, Cut, Color, and Clarity. Carat weight refers to the size of the diamond, while cut refers to the proportions and angles of the diamond which determine how well it will reflect light. Color ranges from colorless to yellow, and the less color a diamond has, the more valuable it is. Clarity refers to the presence of imperfections or inclusions, which can affect the overall brilliance and value of the diamond. Here's a great article about the 4 C's from the Gemological Institute of America. Don't understand it right now? Not to worry, I take great pride in personally educating my clients about each and every gem they are purchasing.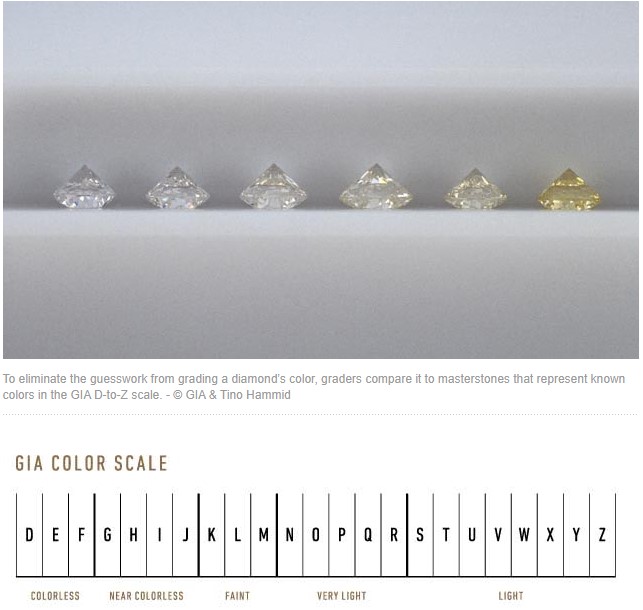 Step 2: Determine your budget
Once you have an understanding of the 4 C's, it is important to determine your budget. Diamonds can range from a few hundred dollars to millions of dollars, so it is important to know how much you can comfortably spend. There are gorgeous diamonds available in every budget, but it takes skill to curate them from among many unworthy options. When I work with my private clients, I truly enjoy finding those special "diamonds in the rough," it's like finding a needle in a haystack.
Step 3: Choose a reputable jeweler
Choosing a reputable jeweler is crucial when buying a diamond. Look for a jeweler who is knowledgeable and has a good reputation in the industry. You can also check for certifications from organizations like the Gemological Institute of America (GIA) or the American Gem Society (AGS). As a private jeweler, I work directly with clients all over the country or locally right here in my Kansas City office. Additionally, all gems I curate for my clients are guaranteed to come from ethical, conflict free sources. Learn more about ethical diamond sourcing.
Step 4: See the diamond in person
The most important factor in evaluating a diamond is how it sparkles. While a diamond's 4 C's are important, a report cannot tell you if a diamond is full of life and brilliance, or if it is dull and milky. It is important to see the diamond in person before making a purchase. This cannot be stressed enough, you MUST see the diamond in person before buying. A report can only tell you so much. You wouldn't marry someone based solely on their measurements would you? Learn more about the importance of seeing the diamond in person.
Step 5: Ask to see a variety of diamonds
When you visit a jeweler, ask to see a variety of diamonds within your budget. Seeing different diamonds side by side can help you determine which qualities are most important to you. Make sure to ask the jeweler about the diamond's 4 C's, as well as any additional information about the diamond's provenance and history. When curating diamonds for my private clients, I will usually present them with a selection of 3-5 gems, each of which would suit their budget and design needs.
Step 6: Consider the setting
Once you have chosen a diamond, it is important to consider the setting. The setting can affect the overall appearance and value of the diamond, so it is important to choose a setting that complements the diamond and fits your personal style. This is one of the best benefits of my custom design process!
Buying a diamond can be a daunting task but by following these steps and working with a reputable jeweler like Kroman Custom Jewelry the diamond shopping process can be a fun and exciting experience and you can rest easy knowing that you are getting a beautiful and valuable gemstone that you will be proud to wear and pass down to your heirs.